There is a unique spot in the state of New York that can immerse you in the world of the cannabis industry. It is an itinerant event that provides the right information and the right networking opportunities to help kickstart your career in New York's cannabis business.
You can find all of this at Catch a Contact - Career Summit, the new innovative format created by New York State Cannabis Connect (NYSCC), a Black-owned and female-led business with the goal of cultivating a community by providing equitable knowledge to everyone in the cannabis industry.
NYSCC has played a proactive role in the cannabis industry since the dawn of legalization in the state, bringing people together and making them part of a community that has created an effective network and matched the demand and offer of the rising cannabis industry in New York.
Since 2022, the Catch a Contact - Career Summit has filled venues in several cities across the state, including New York City, Rochester, Albany, Binghamton, and Buffalo, with more than 1,200 attendees.
People at Catch a Contact - Career Summit had to opportunity to network, find their comfort zones, share information, attend panels, and learn more about cannabis and the implementation of cannabis legalization in the state.
Last but not least, they had job interviews with multistate cannabis brands and local pioneers in the emerging cannabis industry of the state.
Touring everywhere across New York State, the Catch a Contact - Career Summit seeded interest in the cannabis industry and built a community and business perspective among thousands of people. As a result, 327 people were trained through the event, 27 were placed in jobs through the job fair, and 14 community members in NY were hired at licensed dispensaries, already reaping the benefits.
As if that were not enough, Catch a Contact's email campaigns have been joined by over 5,000 people interested in the events organized by NYSCC.
The astonishing number of attendees at the Catch a Contact - Career Summit has made it possible to outline a fascinating profile of the positions in which people who have attended NYSCC's events across the state see themselves.
The community engagement during NYSCC's events has been insightful, as 69% of attendees who responded to the survey reported making connections during the events. These connections have provided valuable insights into the community's interests regarding cannabis careers.
In fact, 21% of attendees at Catch a Contact- Career Summit said they are ready for adult-use cannabis positions, 17% are interested in jobs specifically focused on growing and cultivating cannabis, 8.4% want to get into the cannabis business working in retail stores and dispensaries as budtenders, and 5% aim to work in the sales departments of cannabis businesses and events.
Furthermore, in 2022, it is interesting to note that 67% of registrants, out of over 2,750 registered, identify as legacy, while 47% of all registrants have more than five decades of experience in the cannabis industry, and 39% have over seven years of experience. Overall, 83% of participants are actively seeking positions in the cannabis industry.
The success of Catch a Contact - Career Summit, powered by NYSCC, has also been enjoyed through a partnership with the New York State Department of Labor (NYDOL), which marked one year in April since the partnership began. Together, they have reached over 5,000 employees ready to work in New York's cannabis industry, which is expected to grow to $5.8 billion by 2027.
But the interest in Catch a Contact - Career Summit hasn't come only from people interested in the cannabis industry, but also from local vendors, experts, stakeholders, and cannabis companies not only from New York State but also nationwide, of the likes of Columbia Care, Dutchie, and STIIIZY.
Catch a Contact - Career Summit can, in fact, be proud to have hosted more than 30 vendors and over 20 speakers during the events across the state, such as the global cannabis industry expert Scheril Murray Powell, Esq., Shaloma Wagstaffe, founder of Woman of Color in Cannabis (WOCC), Kaelan Castetter​, Managing Director of Cannabis Castetter Group, and many more.
If you want to join NYSCC's community and take part in the next Catch a Contact - Career Summit, visit summit.nyscannabisconnect.com to stay up to date on all upcoming events.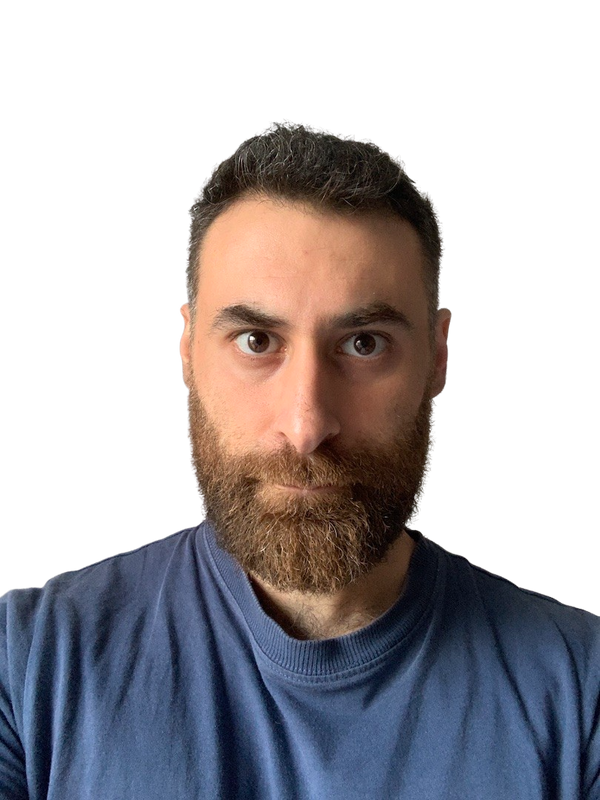 Dario Sabaghi is a freelance journalist with an interest in cannabis, providing in-depth analysis and feature stories to help readers understand the industry.
Leave a Comment
Sign in or become a New York State Cannabis Connect member to join the conversation.
Just enter your email below to get a log in link.