The New York State Cannabis Control Board has finally released a rough draft of the packaging regulations for cannabis. While a set of guidelines should absolutely be implemented for the industry, this proposed list of must-haves and must-nots is excessively long and restrictive.
The extensive list of regulations can be found here, but listed below are just a few that stand out.
The must-haves for cannabis packaging in NYS:
Child-resistant and fully enclosed packaging
THC and/or CBD volume per serving and per package in bold font
State symbols
QR code that links to the product's certificate of analysis
Full usage & storage instructions
A total of eight (8) mandatory warnings in a minimum size 6 bold font displayed in a bright-yellow box
The must-nots for cannabis packaging in NYS:
Cannot use bubble letter typography
Cannot use bright colors than appear "neon"
Restriction of the word "candy" and any designs that could appeal to audiences younger than 21
Must not use the terms "organic" or "craft"
Cannot display more than one (1) logo
Cannot display more than one (1) brand name
Cannot contain photos or graphics not required by the Office of Cannabis Management
Cannot be made of single-use plastic unless it is recyclable
To show just how restrictive these regulations are, let's explore some successful brands in other state markets. These examples have beautiful branding and quality package design, yet none of them would pass New York's proposed regulations.
Born from a San Francisco garage and rising to global growth, Cookies prides itself on its in-house cultivation, global varieties, and full lineup of strain-specific products. It has become a well-known lifestyle brand through excellent marketing and branding.
While we appreciate the beautiful typography that makes up their logo, Cookies wouldn't make the cut for its "bubble letter" font choice.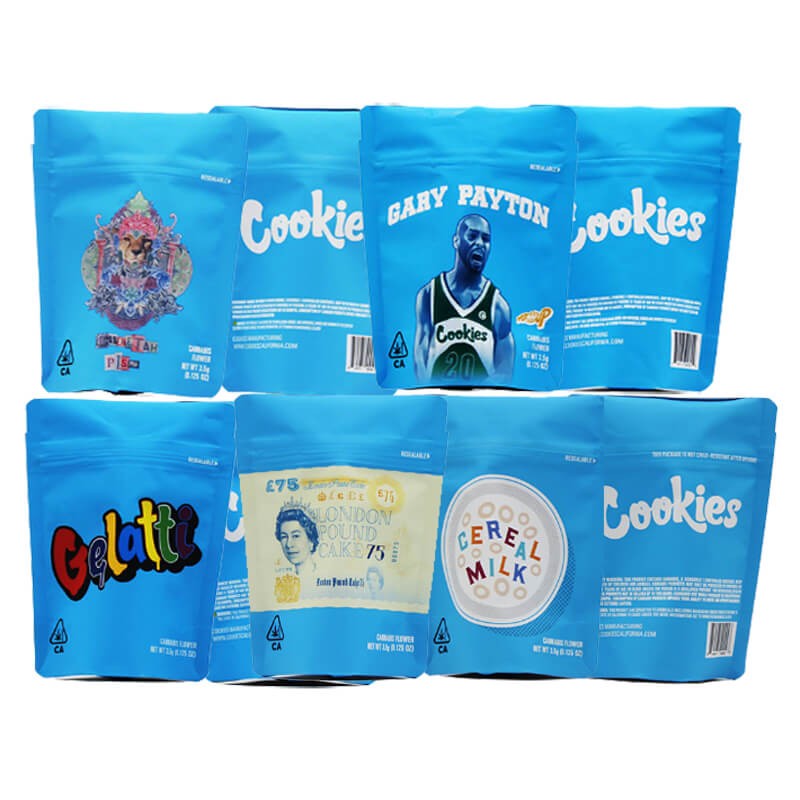 Photo from https://cookies.co/
You may have heard of Houseplant as Seth Rogan's latest passion project and weed brand. One look at their website and you'll find some really beautiful quality branding beyond the Rogan name. Bold, bright, and clean, Houseplant uses neon colors across all its product lines in a tasteful way. However, New York says "no way" to neon. The required text of 8 mandatory warnings would also certainly take away from the packaging's simplicity.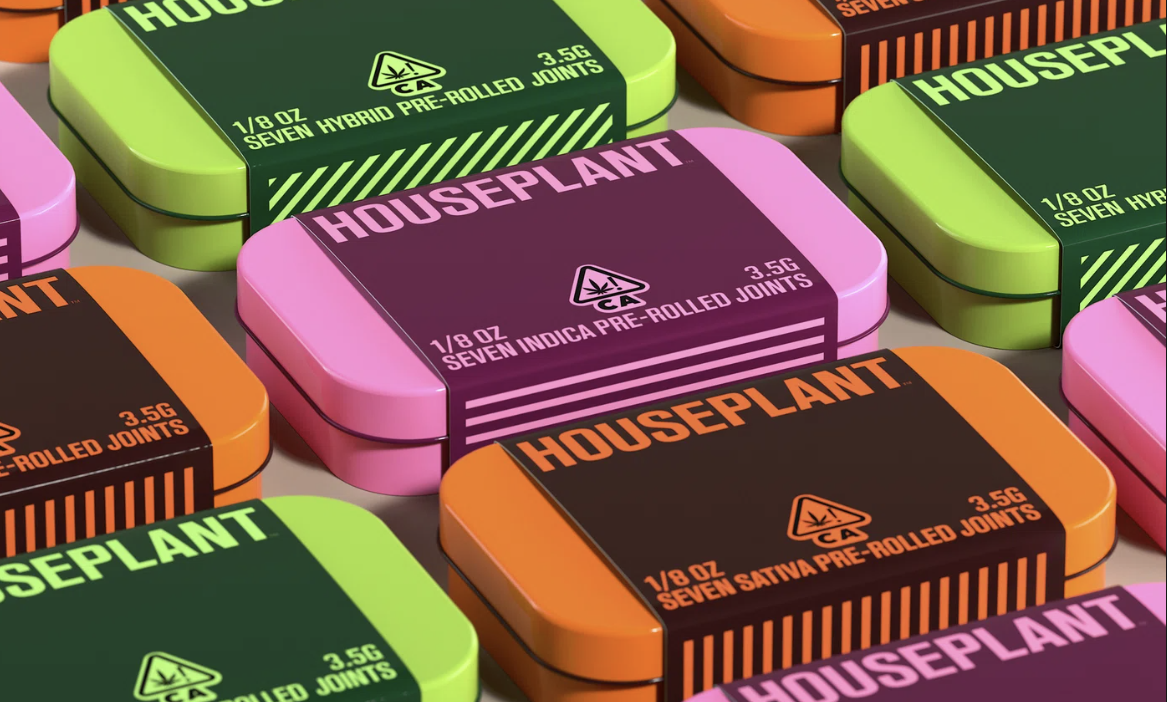 Photo from https://plant.houseplant.com/
Lowell Herb takes a unique approach to its unique package design and branding, alluding to the old-timey days of apothecaries. Its packaging is 100 percent sustainable and includes California THC requirements, but its brand identity depends on its intricate illustrations on various products. With New York stating that the packaging cannot contain any images or graphics not required by the office, would Lowell Herb pass the test?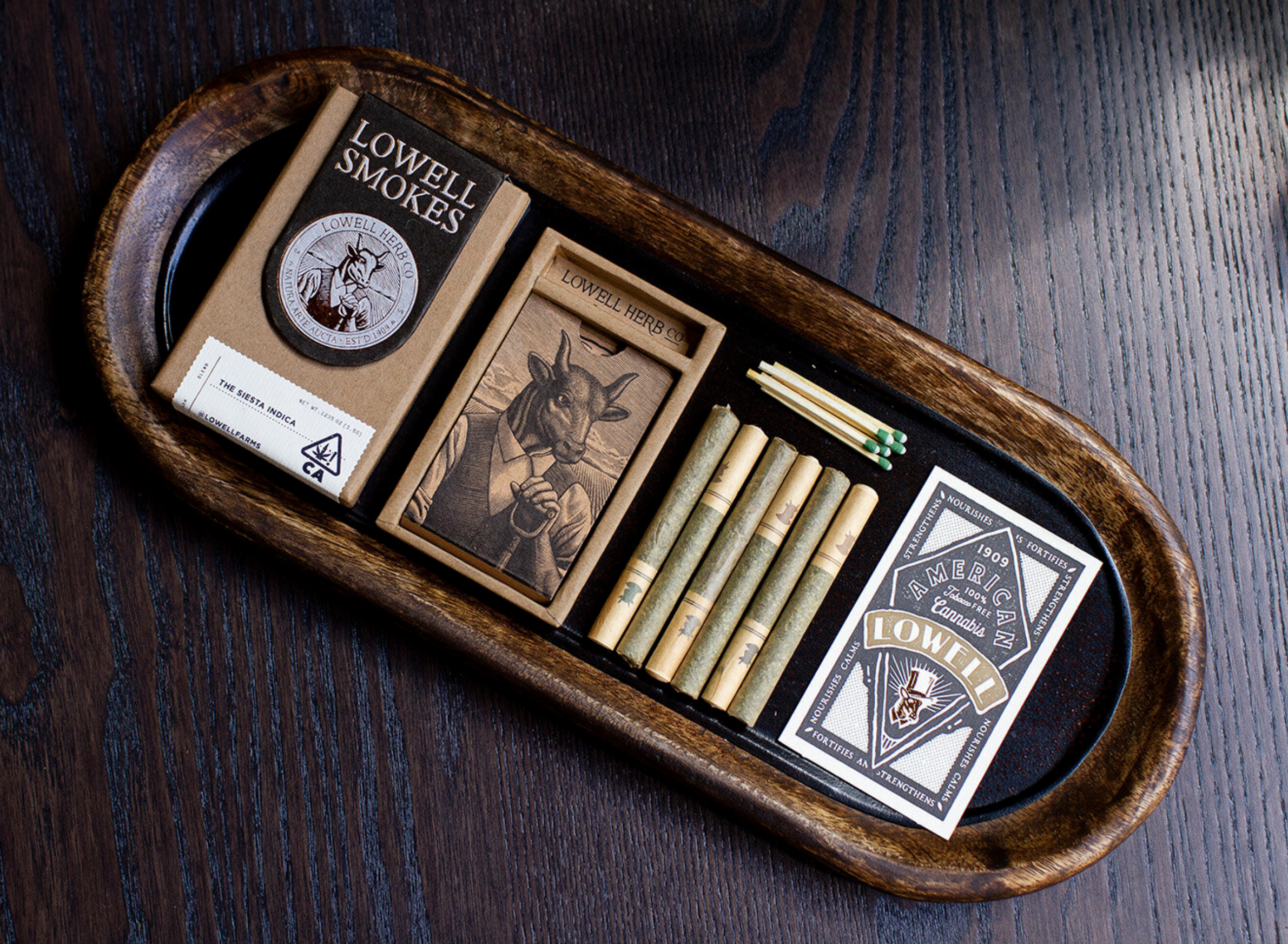 Photo from https://www.studiogood.co/
Goodship describes itself as a collective of bakers, makers, artists, and believers in good. Their infused chocolates and baked goods look like something you might find on the shelves of a Whole Foods. Its single-serve chocolate packaging does not appear to be childproof, and its lovely package design includes modern decorative illustrations—illustrations not required by the state. And for those reasons, New York is out.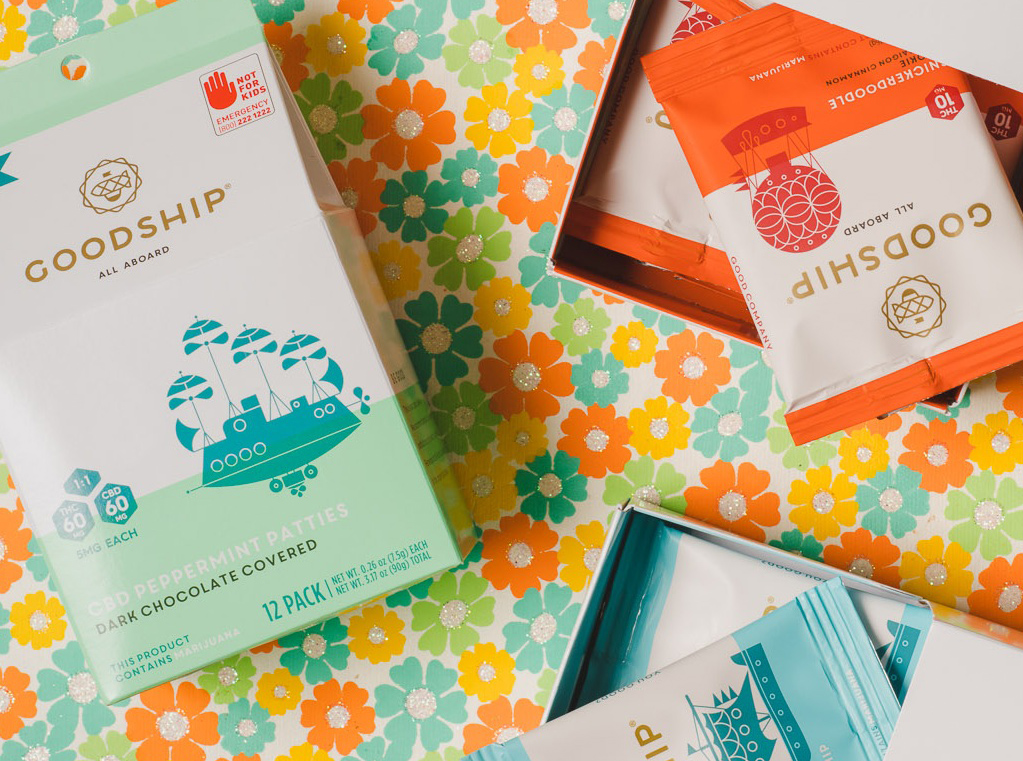 Photo from https://www.thegoodship.com/
Joke's Up Exotics is an online mail-order marijuana marketplace operating from LA, California. The growing brand boasts quality products and top-tier customer service, but it's also known to have a little fun with some of its product packaging.
Perhaps the most extreme example on this list, Joke's Up breaks almost every guideline proposed by New York State. Its best-selling Runtz draws inspiration from the Wonka candy, sporting bright colors and playful typography.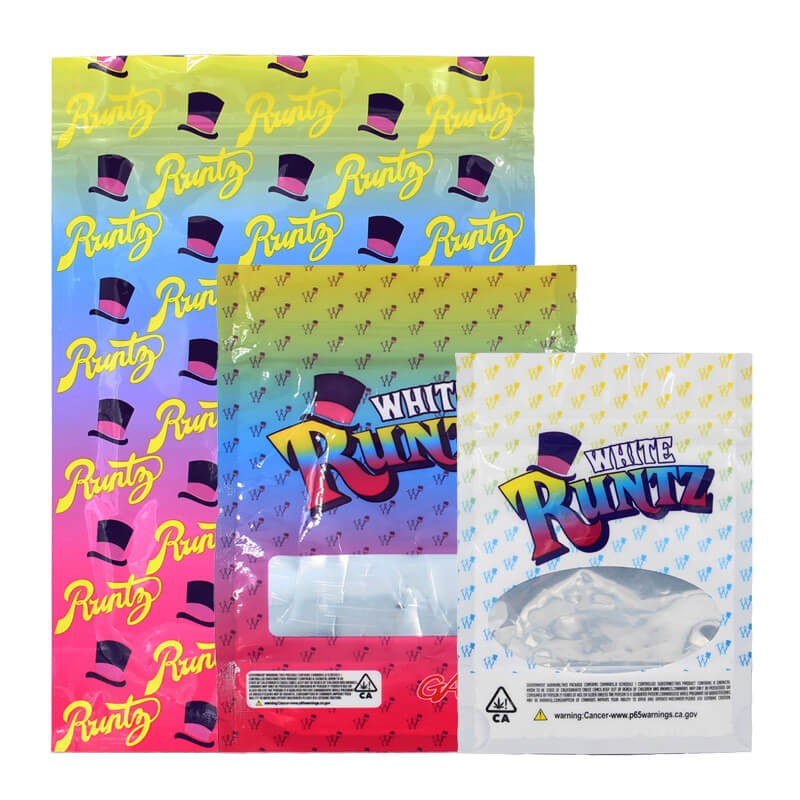 Photo from https://jokesupexoticss.com/
It's clear that New York State intends to control cannabis packaging in such a way that products appear strictly medicinal. Such regulations will severely limit small businesses from establishing a strong, recognizable brand in the marketplace–a critical piece of marketing for any business to succeed. Furthermore, the proposed packaging guidelines for medical and recreational cannabis products risk ostracizing a growing number of successful brands from the marketplace, damaging overall diversity and consumer choice. In addition, such limitations are not as present in other 21+ industries such as craft beverages.
We encourage NYS to avoid unnecessary restrictions that will present a significant challenge for small businesses in the cannabis industry and to ensure that packaging regulations are modernized to reflect legal recreational use.
You can read the full Proposed Packaging, Labeling, Marketing and Advertising Regulations here. The proposed guidelines are open for comments and feedback until August 15. Make your voices heard, New York.
Leave a Comment
Sign in or become a New York State Cannabis Connect member to join the conversation.
Just enter your email below to get a log in link.