The clock is ticking for New York's cannabis regulators as they are expected to approve the first batch of legal cannabis dispensaries by the end of this year.
The Conditional Adult-Use Retail Dispensaries (CAURD) program, which will launch the sale of recreational cannabis in New York, received about 900 applications.
As planned by New York cannabis regulators, the first dispensaries will be run by individuals who have been directly or indirectly affected by the war on drugs, have run a successful business on their own for at least two years, and have had a significant presence in New York.
Tremaine Wright, chair of the Cannabis Control Board (CCB), said on November 4 that New York regulators would approve adult-use cannabis retailer licenses in weeks.
Meanwhile, the Office of Cannabis Management (OCM) has recently released guidelines for some of the state's cannabis dispensaries.
The 27-page document provides guidelines for staff training, inventory, and record keeping.
While this document clears up some questions, much remains to be known about the implementation of the CAURD program.
One question that still remains about the draft regulation is how conditional dispensary licensees will fund a dispensary and pay for its day-to-day operations.
The CAURD applicants who receive a conditional dispensary license will lease the space provided by the Dormitory Authority of the State of New York (DASNY), paying a monthly rent.
As highlighted by the cannabis lawyer Jeffrey Hoffman, there are no loans for CAURD applicants at this time.
"The money raised will be used to build the dispensaries for those applicants, and the licensees will pay rent to the DASNY to occupy those spaces," he told NYSCC.
However, Hoffman has also explained that there may be a loan fund at some point, but the primary use of the funds is allocated for the building of DASNY spaces.
David C. Holland, President of the NYC Cannabis Industry Association and Legal Advisor to the Last Prisoner Project, told NYSCC that New York State is supposed to be the guarantor on the lease to the landlord and the card applicant who gets the license for the conditional dispensary.
"They will pay rent to the landlord, but it's guaranteed by the state so that if, for any reason, the applicant cannot keep up, the state can take them out of that space and put in a different tenant," he said.
Essentially this means that the CAURD applicants will not own the property where they run a dispensary.
There are other loan options at this time. For example, New York Social Equity Cannabis Fund provides access to a loan.
To help CAURD applicants to open up dispensaries, New York established a public-private limited partnership named New York Social Equity Cannabis Investment Fund.
The fund aims to help CAURD applicants finance the leasing and equipping of up to 150 conditional adult-use retail dispensaries in New York State. CAURD applicants could also arrange a non-recourse loan agreement with the fund. As the fund's term sheet summary states, it can allow prepayment of the debt without any penalty at a fixed rate that cannot exceed the prime lending rate plus 50% of the maximum interest rate set at 16% per annum.
But Hoffman explained that if there is a loan fund CAURD licensees, it will be used for operating expenses rather than capital expenditures.
Holland said that if the CAURD draft regulations are changing, the situation needs to be clarified, even for particular details regarding the space for opening a dispensary.
Holland mentioned hearing rumors that New York regulators may allow the CAURD retailers to use their own space to build a dispensary instead of getting the location assigned from the DASNY.
"This is a huge difference because many people have a place already that they're operating out of," he said.
For the moment, rumors are all people have to work with until new clarification is released. New York cannabis regulators must clarify further details regarding the CAURD licenses to implement New York's cannabis legislation and open the legal market.
While no announcements about the CAURD process have been released, there have been announcements about more particular matters. Back in June, Gov. Kathy Hochul announced that entities belonging to former NBA player Chris Webber and entrepreneur Lavetta Willis had been selected to manage a $200 million state cannabis fund to pay for the buildout of New York's first 150 retail dispensaries.
However, a NY Cannabis Insider investigation found that they may have a conflict of interests, as both have strong financial ties to the cannabis brand Cookies.
Additionally, Holland posited the possibility that New York may have collected about $40 million from the state itself when Gov. Hochul promised that the $200 million would be raised through private investors.
DASNY selected CBRE, a commercial real estate services, and investments firm, to find spaces for building dispensaries.
However, in August, local media outlets reported that they have yet to secure real estate. But in late October, a DASNY spokesperson revealed that the agency, acting as the agent of the fund, "is currently in active discussions with well over 50 property owners."
Part of the struggle to find space for building dispensaries is due to the strict regulations of New York's cannabis legislation regarding zoning requirements.
Under New York's Marihuana Regulation and Taxation Act, dispensaries and on-site consumption lounges can't be located within 500 feet of school grounds and 200 feet from houses of worship. Regulators may also impose rules on dispensaries' distance from one another, similar to the state's liquor license regulations.
Holland explained that New York regulators, on the one hand, aim to improve communities affected by the war on drugs, promote diversity and inclusion, and create jobs. But on the other hand, the strict zoning requirements to open a dispensary make it hard to find the right place in a city setting.
"Some locations may be easier to find in rural upstate New York, but in New York City, that's going to be tough," he said.
Another aspect to consider why the DASNY and CBRE may find it hard to find spaces for cannabis dispensaries is that landlords, owners, and other entities are hesitant to allow to use of their properties for building up dispensaries and wonder how much value could add to building a dispensary on a property.
Hoffman told NYSCC that DASNY would be building turnkey sites for the CAURD licensees. To do so, it made a request for proposals (RFP) for a designed-build partner, which closed at the end of June. However, the CAURD licensee could customize their dispensaries to some extent.
New York regulators may be able to issue the final guidance rules by the end of this year, but the missing details of the implementation of the CAURD program may hinder the plan to open the legal market in time.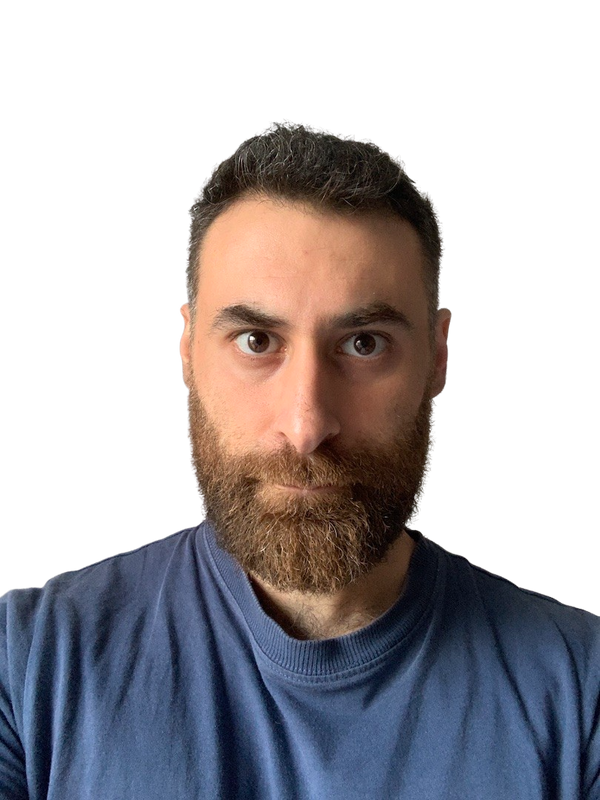 Dario Sabaghi is a freelance journalist with an interest in cannabis, providing in-depth analysis and feature stories to help readers understand the industry.
Leave a Comment
Sign in or become a New York State Cannabis Connect member to join the conversation.
Just enter your email below to get a log in link.