Since Colorado legalized the use of recreational cannabis in 2012, the cannabis industry has grown exponentially. However, the industry has not yet expressed its full potential, as recreational cannabis is still illegal at the federal level.
There are currently two bills being introduced in the House of Representatives to decriminalize recreational cannabis at the federal level. Recently, the US House has passed the Marijuana Opportunity Reinvestment and Expungement (MORE) Act for the second time. Introduced by House Judiciary Chairman Jerrold Nadler in 2019, this piece of legislation would decriminalize marijuana and eliminate criminal penalties for any individual who manufactures, distributes, or possesses cannabis.
Furthermore, Republican Rep. Nancy Mace introduced the States Reform Act bill last year. This bill would decriminalize cannabis and expunge some records but not create federal grant programs. Currently, it has yet to be heard in several committee hearings.
Although the MORE Act has yet to be voted on in the US Senate, some experts say it is unlikely that the bill will pass given the lack of Republican support. However, the cannabis industry is now at a turning point. More than eighteen US states have regulated adult-use cannabis and collected more than $10 billion in tax revenue since the first legal sales started in 2014. Furthermore, the industry hit a record of $17.5 billion in legal cannabis sales in 2020. According to a new report by Grand View Research, the market size is expected to reach USD $70.6 billion by 2028.
Although these figures are very promising, the cannabis industry still has a lot to learn in order to develop a solid market. And the wine industry could be a fitting teacher.
Why? Cannabis and wine share similar aspects: Both are linked to their agricultural landscape. Both are relaxing recreational products used as a way to socialize. But most importantly, both industries attract enthusiast consumers who want to taste products that give them a new experience.
Although wine and cannabis can be seen as competitors, the centenary experiences of the wine industry hold valuable lessons for the nascent legal cannabis industry.
Like wine, which has thousands of products and varieties, cannabis has developed thousands of strains that have become quite popular. If Pinot Grigio, Cabernet Sauvignon, or Chardonnay are the most famous varieties of wine, whoever approaches the cannabis industry for the first time will hear about cannabis strains such as White Widow, Super Skunk, and Sour Diesel.
Given such a peculiarity, the cannabis industry can learn, and is already learning, to create a wide array of products line for the market. In the same way that the fruits of a single vineyard can be used in different fields such as producing wine for cooking versus wine for consumption, the cannabis plant can also make other cannabis-based products, such as oils, tinctures, edibles, and concentrates.
Such an approach paves the way to develop an industry that can satisfy a wide range of needs. Furthermore, starting an appellation program that identifies the geographical origin of a product, as is done in the wine industry, can improve people's perception and knowledge of cannabis products and even develop a cannabis tourism industry. For instance, the Italian region of Tuscany and the French region of Bordeaux are well-known for their wine production and attract a wealth of tourists. In the same way, the Emerald Triangle area in Northern California or the Rif Mountains region of Morocco have already become well-known tourist attractions for cannabis enthusiasts.
Lobbying has played a significant role in the wine industry as well. Therefore, some experts say that the cannabis industry should develop a more robust lobbying approach, as it is commonly thought of as a fringe industry.
Of course, the cannabis industry still has to solve critical issues such as legalization at the federal level and drastically reducing its cash-run operations through the SAFE Banking Act. This bill would prohibit federal regulators from taking punitive measures against depository institutions that provide banking services to legitimate cannabis-related businesses and ancillary businesses.
In the wine industry, diversification is the key to success. There are wines for every pocket, for every taste, for every season, for every feeling. Cannabis works in the same way. The wine industry used to make its products feel overly precious or addressed to experts only. However, you can now find a hundred different wines on the shelves suitable for all consumers.
The more cannabis companies can keep themselves accessible, the better it is for the industry. Furthermore, cannabis companies and dispensaries are destined to deal with the illegal market that offers similar products at lower prices.
In order to avoid such obstacles, the cannabis industry needs to invest in consumer education. There's an opportunity for cannabis to create certification levels in the same way the wine industry does with sommeliers. There are already "ganjier" programs to train newly certified cannabis professionals to serve customers as a cannabis "sommelier." It helps the cannabis industry's image to have an authority label in the field that benefits people who want to learn and understand more about cannabis in detail. Such professional roles can help aspiring budtenders and people who want to get into the business even without a background as a cannabis consumer.
The vastness of wine products has moved the industry to create niches where enthusiasts can try new experiences. Rice wine, honey wine, and organic wine are just a few examples. In the same way, the cannabis industry can follow the same path as the wine industry by finding new niches in the market and creating unique itineraries for consumers' experiences.
Going one step further, the cannabis and wine industries can also collaborate. The wine industry is already interested in the cannabis market and vice versa. Some companies have developed cannabis-infused wines or dealcoholized wines made with cannabis. These products may be traditionally produced wines infused with CBD or alcohol-free wines infused with a combination of THC and CBD.
Although these products may still fall into a specialized niche for many, these beverages could become premium cannabis-infused products. According to data from Seattle-based cannabis analytics firm Headset, cannabis-infused beverage sales rose from $67.8 million in 2019 to $95.2 million in 2020, as reported by MJBizDaily.
California is still the primary producer of these cannabis wines. Brands such as CannaVines, Rebel Coast, and House of Saka come from California, which has a long tradition in the winery sector. This shows how cannabis can follow the path established by the wine industry and how well they can weave their products together.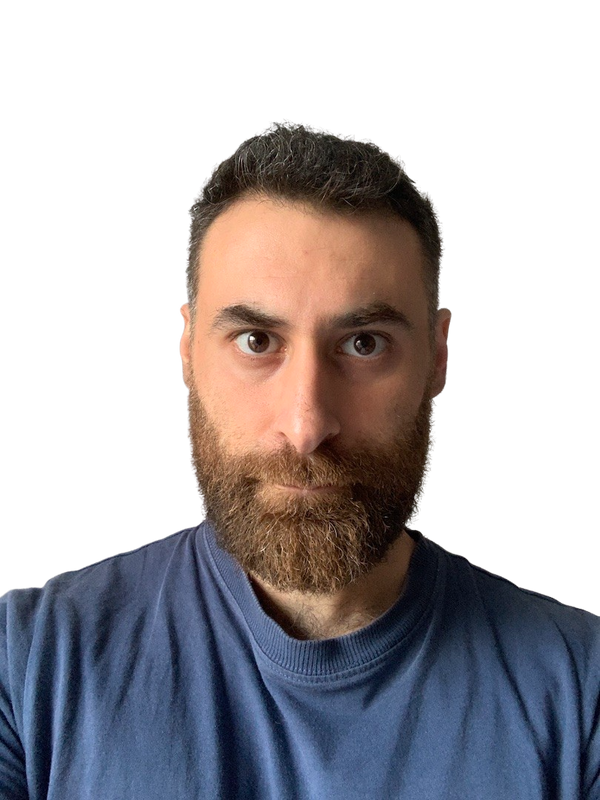 Dario Sabaghi is a freelance journalist with an interest in cannabis, providing in-depth analysis and feature stories to help readers understand the industry.
Leave a Comment
Sign in or become a New York State Cannabis Connect member to join the conversation.
Just enter your email below to get a log in link.